Photographs from the 1890s
Earthly Footsteps of the Man of Galilee
This work is an electronic collection of photographs taken in the 1890s by a team of Americans traveling throughout the Middle East. Their material was arranged chronologically according to the events of the New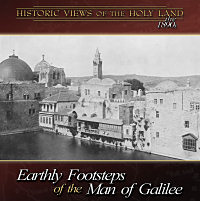 Testament and published in a book entitled, "Earthly Footsteps of the Man of Galilee." Nearly 400 of their best photographs were published in a large-format book, along with text explaining each picture. This new volume includes the entirety of the book, including all of the photographs in high-resolution jpg format and all of the text explanations.
Uniqueness: There are many old books with photographs of the Holy Land. What makes this work so unique are the size, quality, and quantity of the photographs. Nearly 400 photographs are included, all printed in an 8x10 size. This makes the scan quality much higher than would be possible from smaller prints.
Origin of this Work: The breadth of travels of the authors is even more remarkable. Through the spring and summer of 1894, they traveled throughout the countries now known as Israel, Egypt, Lebanon, Syria, Turkey, Greece and Italy. These photographs give a unique perspective on lands that are now significantly changed.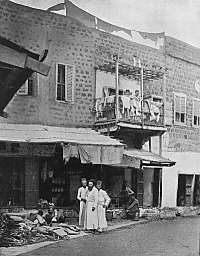 The photographs of this work were taken by Robert E. M. Bain, and the text was written by Rev. James W. Lee. They carried 9 boxes of glass photographic plates, each weighing 70 pounds, throughout their journey from New York and back. More than half of the photographs are from Palestine, and for this leg of the journey they were accompanied by eight men, four horses and five mules. They traveled with letters
from important government officials including the President of the United States. Upon their return, Bain won awards for his photographs from this journey at the National Photographers' Convention.
All images are high-resolution (1600 x 1200 or higher)
jpeg files, ideal for projecting in a classroom, viewing on a monitor or
printing. Also included in each volume are pre-made PowerPoint files for
each region, a viewing program, a screensaver program and an index.
Cost: $20
Guarantee: you will be satisfied or your money will be refunded.

01 Early Days in Israel
02 Flight to Egypt
03 Return to Nazareth
04 To and From Jerusalem
05 Early Ministry
06 Galilean Ministry
07 Up to Jerusalem
08 Peter and Paul's Early Ministries
09 Paul in Turkey
10 Paul in Greece
11 Paul in Italy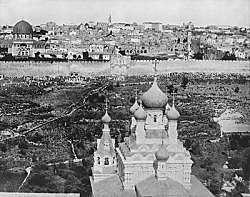 "What a great tour of the mid-east!! This is perfect for illustrating Mark Twain's Innocents Abroad, or Our Jerusalem by Bertha Spafford Vester, both of which cover dates from the late 1800s. I have to preach next month when the pastor is on vacation, and I've got to find a way to use some of these photos!" (Thom Hill)
List of Photographs in this Volume
00 Introductory Matter
000 Earthly_Footsteps_book_cover.jpg
001 Index.gif
002 Index.gif
003 Publisher page.gif
004 Title page.gif
005 Introduction by James Lee 1.gif
006 Introduction by James Lee 2.gif
007 Introduction by John H Vincent.gif
008 Outline Harmony of Gospels 1.gif
009 Outline Harmony of Gospels 2.gif
010 Outline Harmony of Gospels 3.gif
Map of authors' travels, Palestine.jpg
Map of authors' travels, Turkey, Greece, Italy.jpg
01 Early Days in Israel
011 The Pilgrims.jpg
012 Birthplace of John the Baptist.jpg
013 Nazareth from English Orphanage.jpg
014 The Gardens of Shunem.jpg
015 The Tower of Jezreel.jpg
016 Plowing in Plains of Jezreel.jpg
017 Mill at Dothan.jpg
018 Caravan at Dothan.jpg
019 Fence at Dothan.jpg
020 Flocks Near the Pit of Joseph.jpg
021 Pillars of Samaria.jpg
022 Fall of Nablous.jpg
023 Garden of Nablous.jpg
024 Mount Ebal.jpg
025 Jerusalem from Scopus.jpg
026 Approaching Bethlehem.jpg
027 The Wild Flowers of Judea.jpg
028 Church of the Nativity's Entrance.jpg
029 Church of the Nativity's Altar.jpg
030 Church of the Nativity's Grotto.jpg
031 The Manger in the Grotto.jpg
032 The Mosque of Omar.jpg
033 Road from Jerusalem to Bethlehem.jpg
034 The Tomb of Rachel.jpg
035 Glimpse of Solomon's Pools.jpg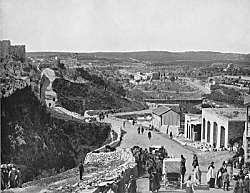 Road to Bethlehem
02 Flight to Egypt
036 The Garden of the Virgin.jpg
037 The Tree of the Virgin.jpg
038 Coffeehouse at Matariyeh.jpg
039 The Obelisk at Heliopolis.jpg
040 Threshing Scene at Heliopolis.jpg
041 Drawer of Water from the Nile.jpg
042 The Spring of the Virgin.jpg
043 Cairo from the Citadel.jpg
044 The Nilometer.jpg
045 The Island Rhoda (Roda).jpg
046 Drawing Water.jpg
047 Grain Boats on the Nile.jpg
048 Approach from the Nile Bridge.jpg
049 The Road to the Pyramids.jpg
050 The Sphinx.jpg
051 Entrance to Sphinx's Temple.jpg
052 Temple of the Sphinx.jpg
053 The Great Pyramid of Egypt.jpg
054 The King's Chamber.jpg
055 The Site of Ancient Memphis.jpg
056 Statue of Rameses II.jpg
057 Garden of Gizeh Museum.jpg
058 Garden in Museum's Second Story.jpg
059 Mummies of Priests.jpg
060 Hall of the Royal Mummies.jpg
061 Rameses II, the Great.jpg
062 Tombs of the Caliphs.jpg
063 Tomb of Sultan Barkuk.jpg
064 Tombs of the Mamelukes.jpg
065 Tomb of Kait-Bey.jpg
066 The Coptic Church.jpg
067 The Mosque of the Citadel.jpg
068 The Mosque of Amr.jpg
069 Mosque of Amr's Interior.jpg
070 Barracks at the Citadel.jpg
071 The Castle of Babylon.jpg
072 The Festival of Mah'mal.jpg
073 Start of the Procession.jpg
074 Head of the Procession.jpg
075 Sarcophagus of Apis Bull.jpg
076 Old Cairo.jpg
077 Water Carriers.jpg
078 Marriage Ceremony, Cairo.jpg
079 Palm Trees and Pyramids.jpg
080 Pompey's Pillar.jpg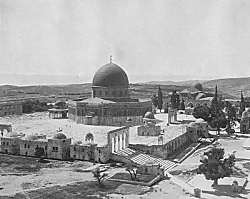 Temple Mount
03 Return to Nazareth
081 Oak of Mamre.jpg
082 Kuryet el 'Anab.jpg
083 The Jerusalem Road.jpg
084 Hill of Saris.jpg
085 Mosque of Wady 'Ali.jpg
086 Wady 'Ali.jpg
087 Valley of Ajalon.jpg
088 General View of Ramleh.jpg
089 Tower of Forty Martyrs.jpg
090 Lydda.jpg
091 Site of Tabitha's House.jpg
092 Panorama of Jaffa.jpg
093 Road in Jaffa's Harbor.jpg
094 St. Peter's House, Jaffa.jpg
095 Bazar at Jaffa.jpg
096 Jaffa from Hotel Window.jpg
097 Mount Carmel.jpg
098 Mount Tabor.jpg
099 Jenin by Early Morning Light.jpg
100 Bedouin Camp, Jezreel.jpg
101 Nazareth from the East.jpg
102 Street in Nazareth.jpg
103 Column of the Virgin.jpg
104 English Orphanage's Courtyard.jpg
105 Saint Mary's Well.jpg
106 Camels Feeding at Nazareth.jpg
107 English Orphanage.jpg
108 Joseph's Work Shop.jpg
109 Wheat Market, Nazareth.jpg
110 Altar, Latin Church.jpg
111 Latin Church of Annunciation.jpg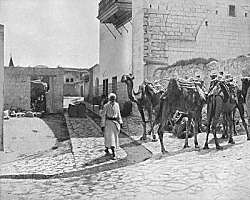 Street in Nazareth
04 To and From Jerusalem
112 Palace of Herod, Sebaste.jpg
113 The Valley of Shechem.jpg
114 Rais el 'Ain, Nablous.jpg
115 Temple of the Ark, Shiloh.jpg
116 Bethel.jpg
117 Jerusalem from Bethesda.jpg
118 Damascus Gate.jpg
119 Mosque of Omar, Jerusalem.jpg
120 Mosque of Omar's Interior.jpg
121 Mosque el Aksa.jpg
122 Mosque el Aksa, with Basin.jpg
123 Panorama of Jerusalem1.jpg
124 Panorama of Jerusalem2.jpg
125 Panorama of Jerusalem3.jpg
126 Beeroth.jpg
127 Mount of Olives.jpg
128 Valley of Jehosaphat.jpg
129 Mosque of Omar, Jewish Quearter.jpg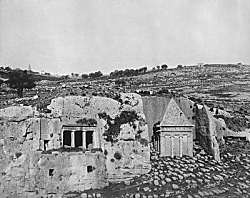 Tombs of Jerusalem
05 Early Ministry
130 Ruins of Shiloh.jpg
131 Tomb of Joseph, Nablous.jpg
132 Nablous.jpg
133 Amphitheater of Herod.jpg
134 Family Traveling in Galilee.jpg
135 Sarcophagus Drinking Trough.jpg
136 Greek Church, Nazareth.jpg
137 Interior of Tent at Nazareth.jpg
138 Nazareth from Latin Mount.jpg
139 Church of St. John, Desert.jpg
140 View of Pools of Solomon.jpg
141 The Lower Pool of Solomon.jpg
142 Place of Christ's Baptism.jpg
143 Church at Gilgal.jpg
144 Plain of Sodom, Gomorrah.jpg
145 Ancient Jericho.jpg
146 Monastery at Brook Cherith.jpg
147 Jewish Wailing Place.jpg
148 Exterior of Tower of David.jpg
149 Armenian Church, Convent.jpg
150 Fountain of the Apostles.jpg
151 Stream from Mt of Temptation.jpg
152 Elisha's Fountain.jpg
153 The Dead Sea.jpg
154 Bedouin Village, Jericho.jpg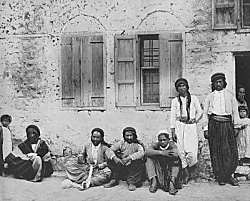 Fisherman making nets
06 Galilean Ministry
155 Cana of Galilee.jpg
156 Synagogue at Capernaum.jpg
157 Tiberias, Sea of Galilee.jpg
158 Mosque of Omar, Turkish Quarter.jpg
159 The Zion Gate.jpg
160 Tomb of Absalom.jpg
161 Ford of the River Jordan.jpg
162 Aqueduct at Gilgal.jpg
163 Jacob's Well.jpg
164 A Woman of Samaria.jpg
165 Sychar.jpg
166 Mount Gerizim.jpg
167 Church of St. John, Samaria1.jpg
168 Church of St. John, Samaria2.jpg
169 The Sea of Galilee.jpg
170 Tiberias.jpg
171 Fountain at Cana of Galilee.jpg
172 Ruins of Capernaum Synagogue.jpg
173 Khan Jubb Yusuf.jpg
174 Interior of Mosque el-Aksa.jpg
175 Synagogue of Christ.jpg
176 Greek Mt of Precipitation.jpg
177 Moslem Ovens, Nazareth.jpg
178 Sea of Galilee from Tiberias.jpg
179 The Horns of Hattin.jpg
180 Interior of Church at Nain.jpg
181 The Gadarene Country.jpg
182 Entrance to Tiberias.jpg
183 Citadel of Tiberias.jpg
184 Fisherman Making Nets.jpg
185 Ancient Bronze Doors.jpg
186 Side Altar Latin Church.jpg
187 Exterior Wall, Tiberias.jpg
188 Hill at Bethsaida.jpg
189 Street at Tiberias.jpg
190 Camp, Khan Jubb-Yusef.jpg
191 Stone Carved Work, Synagogue.jpg
192 General View of Tyre.jpg
193 Magdala.jpg
194 Monastery Near Bethsaida.jpg
195 Arches, Haram esh-Sherif.jpg
196 Joab's Well.jpg
197 Dragon's Fountain.jpg
198 Mill Near Waters of Merom.jpg
199 Bridge over the Jordan.jpg
200 Dan.jpg
201 The Jordan at Dan.jpg
202 Entrance to Caesarea Philippi.jpg
203 Source of the Jordan 1.jpg
204 Source of the Jordan 2.jpg
205 Cataract of the Jordan.jpg
206 Temple of Pan.jpg
207 Summer House.jpg
208 Castle, Caesarea Philippi.jpg
209 Stairway to Tower of Castle.jpg
210 Tower of Castle.jpg
211 Mt Hermon from Castle.jpg
212 Mejdel esh-Shems.jpg
213 Bedouin Village.jpg
214 View from Mt of Beatitudes.jpg
215 Bethsaida.jpg
216 Mosque of Tiberias.jpg
217 Wall of Tiberias.jpg
218 Street Scenes, Tiberias.jpg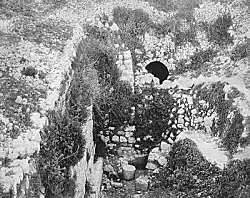 Pool of Siloam
07 Up to Jerusalem
219 Ahab's Well in Jezreel.jpg
220 Bridge over the Jordan.jpg
221 Crossing the Jordan.jpg
222 View of Jericho.jpg
223 Inn of the Good Samaritan.jpg
224 Bethany.jpg
225 Mt of Olives from Zion Gate.jpg
226 Zachariah's, St. James', Tombs.jpg
227 Pool of Siloam.jpg
228 The Dead Sea.jpg
229 Tomb of Lazarus.jpg
230 Our Tent near Bethel.jpg
231 Plain of Jericho.jpg
232 The Golden Gate.jpg
233 The Site of the Temple.jpg
234 The Rock in the Temple.jpg
235 Mt of Olives from Jericho Road.jpg
236 Haram esh-Sherif.jpg
237 Pool of Hezekiah.jpg
238 Stables of Solomon.jpg
239 Dervish Beggars.jpg
240 The Mount of Offense.jpg
241 Tomb of David.jpg
242 Church of the Holy Table.jpg
243 The Garden of Gethsemane.jpg
244 View of Garden of Gethsemane.jpg
245 Place Where Christ Prayed.jpg
246 Stations at the Cross.jpg
247 The Bitter Cup.jpg
248 Rock Upon which Jesus Leaned.jpg
249 The Field of Blood.jpg
250 Tower of Antonia.jpg
251 Arch of Ecce Homo.jpg
252 Via Dolorosa.jpg
253 Houses of Dives, Lazarus.jpg
254 Church of Holy Sepulchre.jpg
255 Grotto of Jeremiah.jpg
256 Modern Mt Calvary.jpg
257 Emmaus.jpg
258 Sea of Galilee.jpg
259 View of Mt of Beatitudes.jpg
260 Mt of Olives from Temple.jpg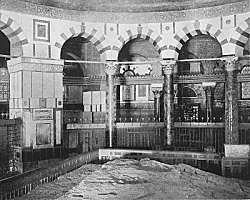 Inside the Dome of the Rock
08 Peter and Paul's Early Ministries
261 Church of St. John, Samaria.jpg
262 Kuryet el-Enab.jpg
263 Mountains of Judea.jpg
264 Boat and Oarsmen, Jaffa.jpg
265 St. Stephen's Gate.jpg
266 Valley of the Kedron.jpg
267 Roshpina.jpg
268 Mat Weavers at Their Looms.jpg
269 Beit Jenn Waterfall.jpg
270 Damascus from Salahiyeh.jpg
271 Gateway, Damascus.jpg
272 Gardens of Damascus.jpg
273 River Road, Damascus.jpg
274 Abana River.jpg
275 Roadway Along the Abana.jpg
276 The Street Called Straight.jpg
277 House of Ananias.jpg
278 House of Ananias, Interior.jpg
279 Inscription, Grand Mosque.jpg
280 Public Square, Damascus.jpg
281 Revolt in Prison, Damascus.jpg
282 House of Naaman.jpg
283 Falls of the Abana.jpg
284 Road, Beyrout to Damascus.jpg
285 Coffee Garden, Dummar.jpg
286 Dam at Dummar.jpg
287 Summer House of Shamiah.jpg
288 Bridge at Dummar.jpg
289 Abana River at Toll-Gate.jpg
290 Dam, Abana River.jpg
291 Coffee Garden, Abana River.jpg
292 Suphanieh, Damascus1.jpg
293 Suphanieh, Damascus2.jpg
294 Military Mosque, Damascus.jpg
295 Sheik Islam, Damascus.jpg
296 Coffee Garden, Damascus.jpg
297 Government Cafe, Damascus.jpg
298 The Palmyra Road.jpg
299 Mill on Jerusalem Road.jpg
300 Military Road, Damascus.jpg
301 Street of God, Damascus.jpg
302 The Hangman's Tree.jpg
303 Flour Mill, Damascus.jpg
304 Oil Mill, Damascus.jpg
305 Tomb of Sheik Islam.jpg
306 St. Paul's Gate.jpg
307 Place Paul Was Let Down.jpg
308 The Walls of Tiberias.jpg
309 Fountain of Joab.jpg
310 Sidon from the Sea.jpg
311 Seacoast, Beyrout.jpg
312 Fishermen's Houses, Beyrout.jpg
313 Candy-Seller, Beyrout.jpg
314 Falls of Beyrout.jpg
315 The Dog River, Beyrout.jpg
316 The Bay of St. George.jpg
317 Vathy, Island of Samos.jpg
318 Taking Freight at Vathy.jpg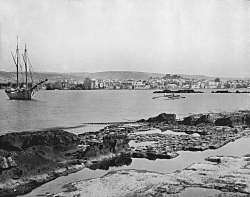 Sidon from the Sea
09 Paul in Turkey
319 Ships at Smyrna.jpg
320 On the Quay, Smyrna.jpg
321 Customs Pier, Smyrna.jpg
322 Smyrna.jpg
323 Tomb of Polycarp.jpg
324 Forum, Prison, of St. Paul.jpg
325 Aqueduct at Ephesus.jpg
326 Church of St. John, Ephesus.jpg
327 Philadelphia.jpg
328 Acropolis, Theater, Sardis.jpg
329 Temple of Cybele, Sardis.jpg
330 Pergamos.jpg
331 Smyrna through Breach.jpg
332 Smyrna from Tomb.jpg
333 Steamers in Smyrna.jpg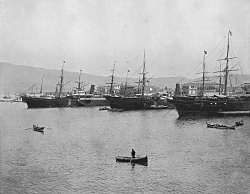 Steamers in Smyrna
10 Paul in Greece
334 Thessalonica.jpg
335 Harbor of Thessalonica.jpg
336 Marketplace, Athens.jpg
337 The Temple of the Winds.jpg
338 Mars Hill, Athens.jpg
339 Athens from Mars Hill.jpg
340 Pnyx from Mars Hill.jpg
341 Prison of Socrates, Athens.jpg
342 Temple of Jupiter Olympus1.jpg
343 Temple of Jupiter Olympus2.jpg
344 Bridge over the Ilissus.jpg
345 View of the Acropolis.jpg
346 Lycabettus and the Palace.jpg
347 Columns of the Parthenon.jpg
348 View Erechtheum, Acropolis.jpg
349 East from the Acropolis.jpg
350 Pedestal of Agrippa, Athens.jpg
351 Ancient Wall, Acropolis.jpg
352 Theater of Bacchus.jpg
353 Temple of Aesculapius.jpg
354 Site of the Academy.jpg
355 Gate of Athene Archegetis.jpg
356 Agora Temple.jpg
357 Gate of Hadrian, Acropolis.jpg
358 Church of the Column.jpg
359 Place de la Constitution.jpg
360 Residence of Dr. Schliemann.jpg
361 Academy of Science, Athens.jpg
362 Street from the Palace.jpg
363 General View of Old Corinth.jpg
364 Temple at Old Corinth.jpg
365 Walls of Acro-Corinth.jpg
11 Paul in Italy
366 Harbor and Shipping, Corfu.jpg
367 Citadel at Corfu.jpg
368 Puteoli.jpg
369 Temple Serapeum, Puteoli.jpg
370 Exterior of Amphitheater.jpg
371 Entrance to Amphitheater.jpg
372 Arena of Amphitheater.jpg
373 Prison, Naples.jpg
374 Naples from the Hill.jpg
375 General View of Pompeii.jpg
376 Street in Pompeii.jpg
377 House of Romulus, Pompeii.jpg
378 House of Triptolemus.jpg
379 Naples from the Heights.jpg
380 Strada Marina, Naples.jpg
381 Interior Public Garden.jpg
382 St Paul's Road.jpg
383 The Tomb of Horatia.jpg
384 The Appian Way Near Rome.jpg
385 General View of the Forum.jpg
386 Library of Caesar Augustus.jpg
387 House of Tiberius, Rome.jpg
388 Arch of Constantine.jpg
389 Ancient Bridge, Rome.jpg
390 Rome, from St Nicholas.jpg
391 Garden of the Knights of Malta.jpg
392 View of the Tiber.jpg
393 Tomb of Caius Cestius.jpg
394 Exterior of St. Paul.jpg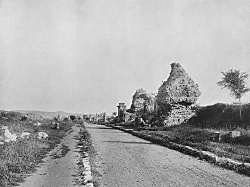 Appian Way near Rome